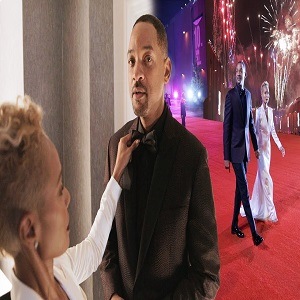 By Jay Rich
Hip-HopVibe.com Staff Writer
The end of the year is always a bittersweet type of thing, because it's sad that time is really flying by, but it's a blessing to still be here. At the beginning of 2019, there was a lot of talk about comebacks. In the overall entertainment sphere, Will Smith has enjoyed a comeback.
Last year saw Will Smith fully embrace social media and this guy is a wild one, for real. His debut on social media followed a humbling run, following tremendous box office success. With guys like Michael B. Jordan and Chadwick Boseman emerging, it looked like Will was over.
Not only did Will Smith prove he was still a bankable star, he stole the show, as The Genie in Aladdin, the live version, and then he faced off against himself, in Gemini Man. Currently, Will Smith is holding the spotlight, entering 2020, as he and Martin Lawrence reunite for Bad Boys 4 Life, next year.
Aladdin saw Will Smith return to the spotlight for the highest-grossing movie of his career, generating $1 billion. In the hip hop world, Will Smith completely knocked it out of the park as 2019's Actor of the Year.
Watch Will Smith's 2019 from his own YouTube channel below:
Follow Hip-HopVibe.com on Twitter @HipHopVibe1.