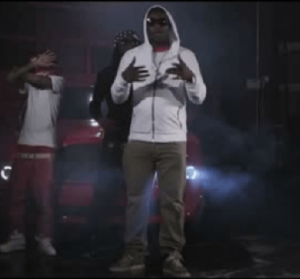 By Preemo
Hip Hop Vibe Staff Writer
Nothing has changed, "In the Mix" is returning to Desert Storm Radio and the Top Five countdown is returning to Hip Hop Vibe. Business is a tricky thing, but this week was a good one for the hip hop music videos, as a lot have come out. 1017 Brick Squad is on a strong run and it is a pleasure to work with DJ Junior here on Hip Hop Vibe.
Young Scooter's plans have been altered, but he is still an imposing force in the game and will be present on the 1017 Brick Squad compilation. Either way, Young Scooter and Gucci Mane have volumes of music together. The latest in this long line of volumes from the two is "Work."
Hip Hop Vibe tracked all of the music videos from the week for the Video of the Week and it clearly was Young Scooter and Gucci Mane. "Work" is Hip Hop Vibe's latest Video of the Week, as Young Scooter and Gucci Mane definitely get it in. Expect more music from these two in the future.
Watch "Work" by Young Scooter ft. Gucci Mane below: