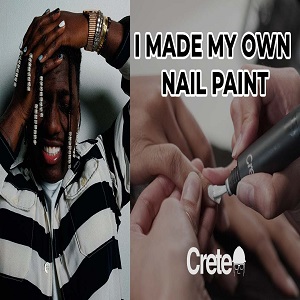 In 2016, Lil Yachty was one of the biggest breakout rappers, in the game. The Atlanta rapper very quickly rose to the top, but he would soon fade from the spotlight. He remained relevant, however.
Lil Yachty shared the spotlight, helping Lil Baby get signed, and he would become one of the biggest stars in rap. The past few months have seen Lil Yachty reclaim the spotlight. Now, he is launching a new business venture.
Recently, Lil Yachty announced Crete, his nail polish line. A major change, in the industry, Crete is a gender-neutral nail polish. Yachty said he created this brand to show that nail polish isn't just for women.
Watch the entire video below: