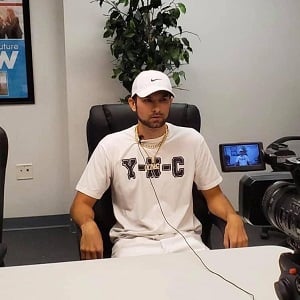 By Jay Rich
Hip-HopVibe.com Staff Writer
Some are still sleeping, but West Virginia has a slate of rappers who are beginning to blow up. At the top of that list, there is JoshfromYNC. Not only is he a rapper, he is also a rising filmmaker.
JoshfromYNC is working with Corley White, on the Get Lost movie, which stars Justina Valentine, FatBoy, A-Town, among many others. This work isn't even mentioning the music that he has. His work goes into many fields.
A Wheeling, West Virginia native, JoshfromYNC has made an international impact. There is his work, on films, and, obviously, his music. He has competed in, and won, several rap showcases, going onto work alongside the likes of Yo Gotti and Dizzy Wright, also appearing on "Growing Up Hip Hop New York," with JoJo Simmons.
Watch "In These Streets" by JoshfromYNC below:
Follow Hip-HopVibe.com on Twitter @HipHopVibe1.