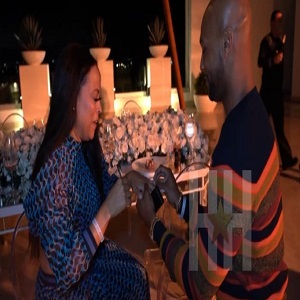 Two years ago, Shaunie O'Neal and Pastor Keion Henderson began dating. On November 11, he proposed to her, and she said yes. Now, the reality TV star, and the pastor, are engaged.
Shaunie O'Neal is best-known as Shaquille O'Neal's ex-wife. Their marriage hit the skids, when he was with the Miami Heat. Not long after that title, the couple split, and she began doing "Basketball Wives."
This morning, Pastor Keion Henderson shared a video of himself surprising Shaunie O'Neal. He presented her with an engagement ring, got on one knee, and proposed to her. She said yes and now the two are engaged.
https://www.instagram.com/p/CWWIDvoAe5w/