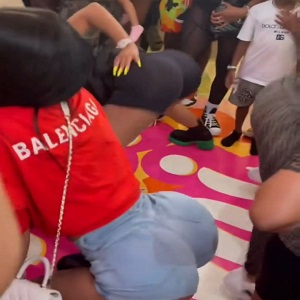 From the moment Yung Miami emerged, on the scene, she has been controversial. Just the City Girls' subject matter was shocking, to many. Now, they're used to it, just not with the antics.
Yung Miami began dominating headlines, this past summer. At Met Gala, she and Diddy showed up, holding hands. This led many to believe the two were dating, which was followed by rumors of him giving her $250,000 a month.
Soon, Yung Miami appeared single, again. Lately, she and Diddy have been flirting online. But, all of that was overlooked, when she twerked at her daughter's birthday party. She would tell her critics that she does what she wants at her functions.
https://www.instagram.com/p/CVL7jtPI23o/