Azealia Banks denies being banned from Instagram
Earlier this week, Azealia Banks called out Nicki Minaj, in her Instagram stories. This came after Nicki dissed Latto, after her "Super Freaky Girl" single was placed in the pop categories for Grammys submissions, but Latto's "Big Energy" wasn't. Therefore, Latto ended up defending herself, as she even clapped back at Nicki, by calling her a "super freaky grandma" who's related to rapists, and is a 40-year-old bully.
Azealia went on to say on Instagram that Nicki's fans need to petition to help get Nicki mental health and rehab, through the Grammys' MusicCares program. Azealia explained that this level of anger from Nicki isn't normal, and that it's "painstakingly clear" that she needs help. She even believes that Nicki isn't getting enough love in her personal life, and that's why she's so angry.
However, after Azealia called Nicki out, it appeared that she got banned from Instagram. Now, she's denying this speculation, as she's taken to her Instagram stories, on Sunday morning, to say "You thought." Azealia didn't address the Nicki situation after this post, though.
Check out Azealia Banks shutting down rumors of her being banned from Instagram, below.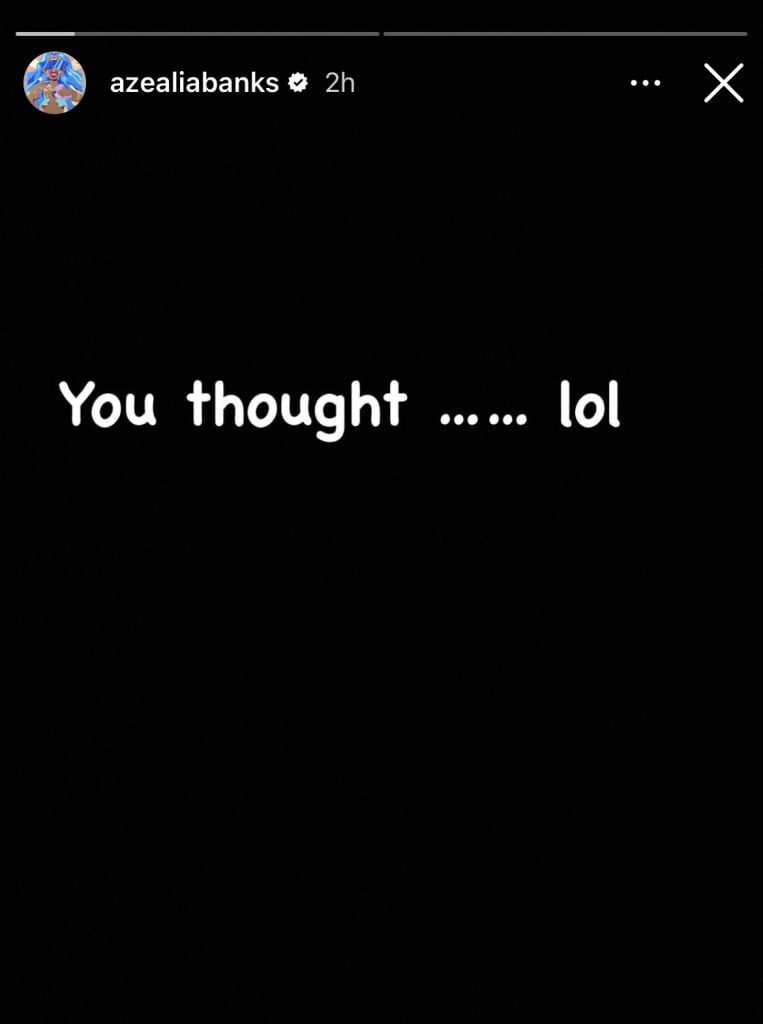 Azealia Banks denies that she got banned from Instagram