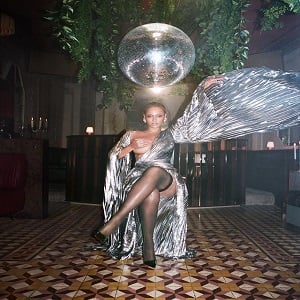 Beyonce never removed Kelis from her album credits
Beyonce has become one of the biggest artists in music history, over the course of twenty five years. At one point, Kelis was a promising artist. While Beyonce was still in Destiny's Child, Kelis was singing hooks for ODB. Kelis sings the hook on "Got Your Money."
Beyonce and Destiny's Child quickly became one of the biggest groups in the game. When the girl group era was at its height, Destiny's Child ruled the charts. During this time, Kelis experienced success. At the time, Kelis was Pharrell's artist, and signed to Star Trak.
Beyonce and Kelis briefly were in the same social circle. Earlier in her career, Kelis was married to Nas, who was a onetime rival to Beyonce's future husband, Jay-Z. After ending their beef, Nas and Jay-Z became close friends. As a result, Beyonce and Kelis spent a lot of time together. In 2003, the year Beyonce dropped her debut album, Kelis also dropped an album, and topped Billboard with "Milkshake."
Beyonce sampled Kelis, interpolating some of her "Milkshake" lyrics on "Energy." After that, Kelis took to social media to call Beyonce a "thief," among other insults. It turns out, Pharrell owns the rights to the song, and he gave Beyonce permission to sample it. Still, Beyonce gave Kelis a credit on the album. However, after Kelis spoke out, rumor had it that Beyonce removed the sample, and her credit. A closer look at the credits show Kelis never had writing credits. She did, however, have interpolation credits, and she still does.
Source: The Shade Room
Beyonce never removed Kelis from her album credits