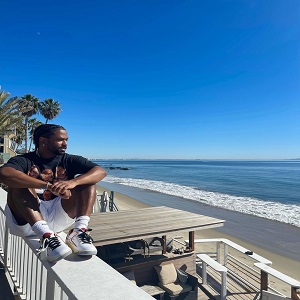 Big Sean trends on Twitter after he shares private photo of himself
Lately, Big Sean is finding himself all over the headlines. He made major noise, after Kanye West dissed him on "Drink Champs." After this, Big Sean went on "Drink Champs" to tell his side of the story. It wasn't long before Big Sean and Kanye West ended their beef, to much fanfare.
Big Sean has always appealed to a certain demographic. A lot of people, because of this, have tried to play Big Sean, as a lyricist. But, Big Sean has been seen sticking up for himself more, lately. Along with this, Big Sean is showing a confidence he never quite did before.
With Big Sean speaking out more, lately, he is now dominating Twitter. For about an hour, Big Sean has been trending on Twitter. The reason for Big Sean trending is because he has shared a photo of his privates on his IG Story. This has to have been an accident, as Big Sean has never used antics to gain attention. But, the fans on Twitter have offered their opinions, and they are saying that Big Sean is living up to his first name, while saying Jhene Aiko must enjoy the situation.
Big Sean trends on Twitter after he shares private photo of himself