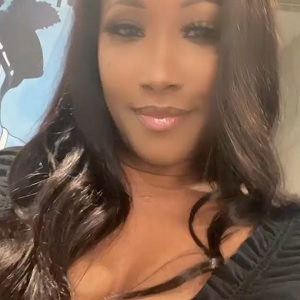 Blueface's mom apologizes for saying Lil Durk and India broke up
Yesterday, Blueface's mom, Karlissa, made an Instagram post speaking on the culture. Karlissa said Lil Durk got engaged and unengaged, in this post. The post led people to believe Lil Durk and India broke up. India spoke about being engaged, before Lil Durk proposed to her.
Lil Durk has established himself as one of the most popular rappers in the game. Durk is doing well right now, so he secured his future with India. As a couple, Lil Durk and India are a social media favorite. Karlissa had people believing they broke up.
Despite Karlissa's post, Lil Durk and India are still going strong. Because of the confusion, Karlissa spoke out to set the record straight. This morning, Karlissa offered an apology to Lil Durk and India for saying they broke up. Karlissa called their relationship a "union" and offered a prayer for their union. In Karlissa's original post, she also mentioned 50 Cent, Will Smith and Chris Rock, Kanye West and Kim Kardashian, Cardi B, and her son, Blueface. Karlissa has been advised by fans to mind her own business.
Blueface's mom apologizes for saying Lil Durk and India broke up