Drake says Young Money reunion concert is on August 6
Earlier this week, Drake was supposed to conclude his October World Weekend events in Toronto, with a Young Money reunion concert with Lil Wayne and Nicki Minaj. This was part of his October World Weeknd, which is a 10-year OVO Fest celebration, as the festival will expand to the US in 2023. That reunion was initially going to occur on Monday, but Drake received a positive COVID-19 test.
"I am trusty devastated to say that I tested positive for covid and and the Young Money reunion show scheduled for tonight is being rescheduled to the SOONEST date possible. I will keep the city posted and share the new date whenever we have it locked. Until then I hope everyone stays safe and healthy and I love you all. I am so sorry for letting you down on your weekend together and the moment I test negative I will give you everything I got on stage. (Except covid)"
However, Drake has now announced that a new date for the Young Money reunion show is now on. August 6 will have the new night of the performance. Drake confirmed on Instagram, on Thursday, that he recently received a negative COVID test.
"Negative test…positive outcome…this was the only date available until the fall and because the family is so solid everybody is flying back in to make it happen for you all…SEE YOU SATURDAY…young moulaaa."
Check out Drake confirming the new Young Money reunion concert date, below.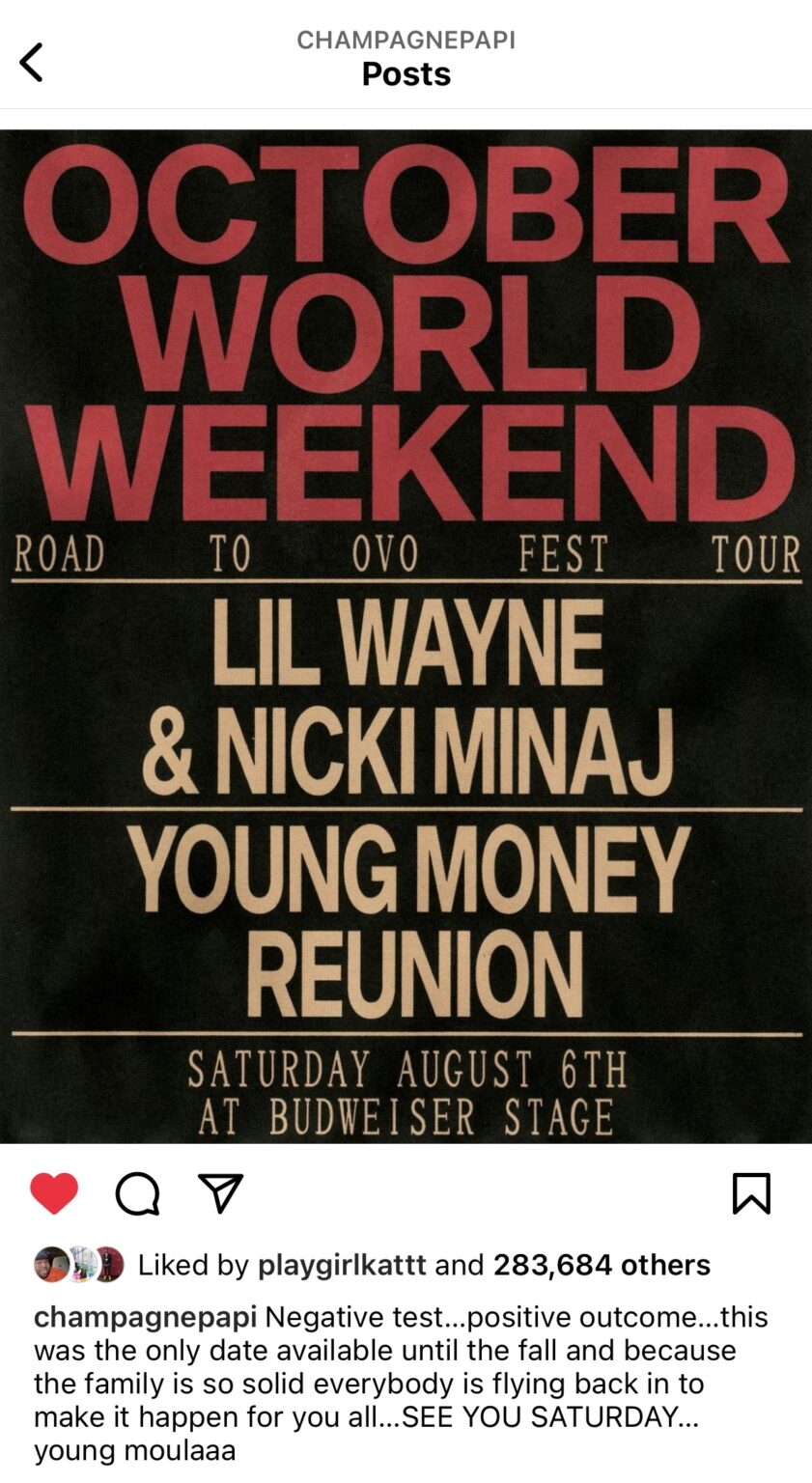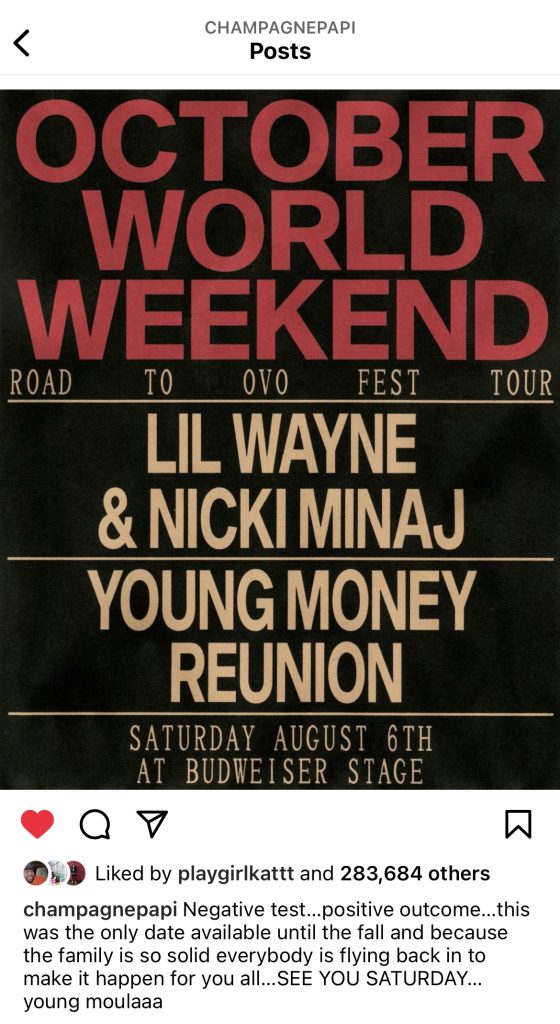 Drake says Young Money reunion concert is on August 6