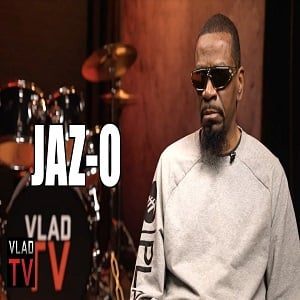 Jaz-O explains why he didn't sign with Roc-A-Fella Records
The current generation may not know Jaz-O, aside from his part in helping Jay-Z get started. But, Jaz-O, also known as Big Jaz, is a hip hop legend. Not only did Jaz-O rap, but he also produced, and this was a time period when it wasn't common for rappers to also be producers.
Jaz-O helped change the game and he had strong relationships with many other legends. It was Jaz who was the first rapper from Marcy Projects with a deal. Also, Jaz-O was the first person to take Jay-Z outside of the projects, when he brought him on tour.
Despite Jaz-O being close to Jay-Z and featured on many of his singles, he never signed with Roc-A-Fella Records. After being so close, there was a time when Jaz-O and Jay-Z had problems. Jay-Z directly mentioned Jaz-O not signing with Roc-A-Fella Records on The Blueprint 3. Ultimately, Jaz-O and Jay-Z were that close, so one conversation led to them ending their issues. Still, there are questions people have about Jaz-O and Jay-Z. Jaz explained, on VladTV, that he didn't sign the $150,000 deal with Roc-A-Fella, because he didn't have control of his budget, and the deal would've been stupid for him to sign.