Kanye West says Gap held meeting without him 
Earlier this month, fans' tweets went viral, after photos surfaced of a Gap store. These showed Kanye West's Yeezy Gap apparel, but they were in trash bags. Fans had to go through these bags, in order to find their sizes.
One fan even claimed that Gap employees wouldn't assist customers. Kanye West even supposedly got mad at employees for having the Yeezy Gap clothes on hangers, as he wanted them in the trash bags. Kanye West initially signed a 10-year deal with Gap, back in the summer of 2020.
Now, Kanye West recently took to Instagram again, to speak on Gap. This time, he posted a photo of a glass table with clothes in the background. His caption stated that Gap had held a meeting without him. Two years ago, Kanye West entered the partnership with Gap. At the time, Gap was struggling. After partnering with Kanye's Yeezy, the company's fortunes immediately turned around.
Kanye West's first offering, from Yeezy's partnership with Gap was a coat. The coat generated $1 million in sales on the first day. After that, Kanye West's addition to Gap saw the company's stock price rise.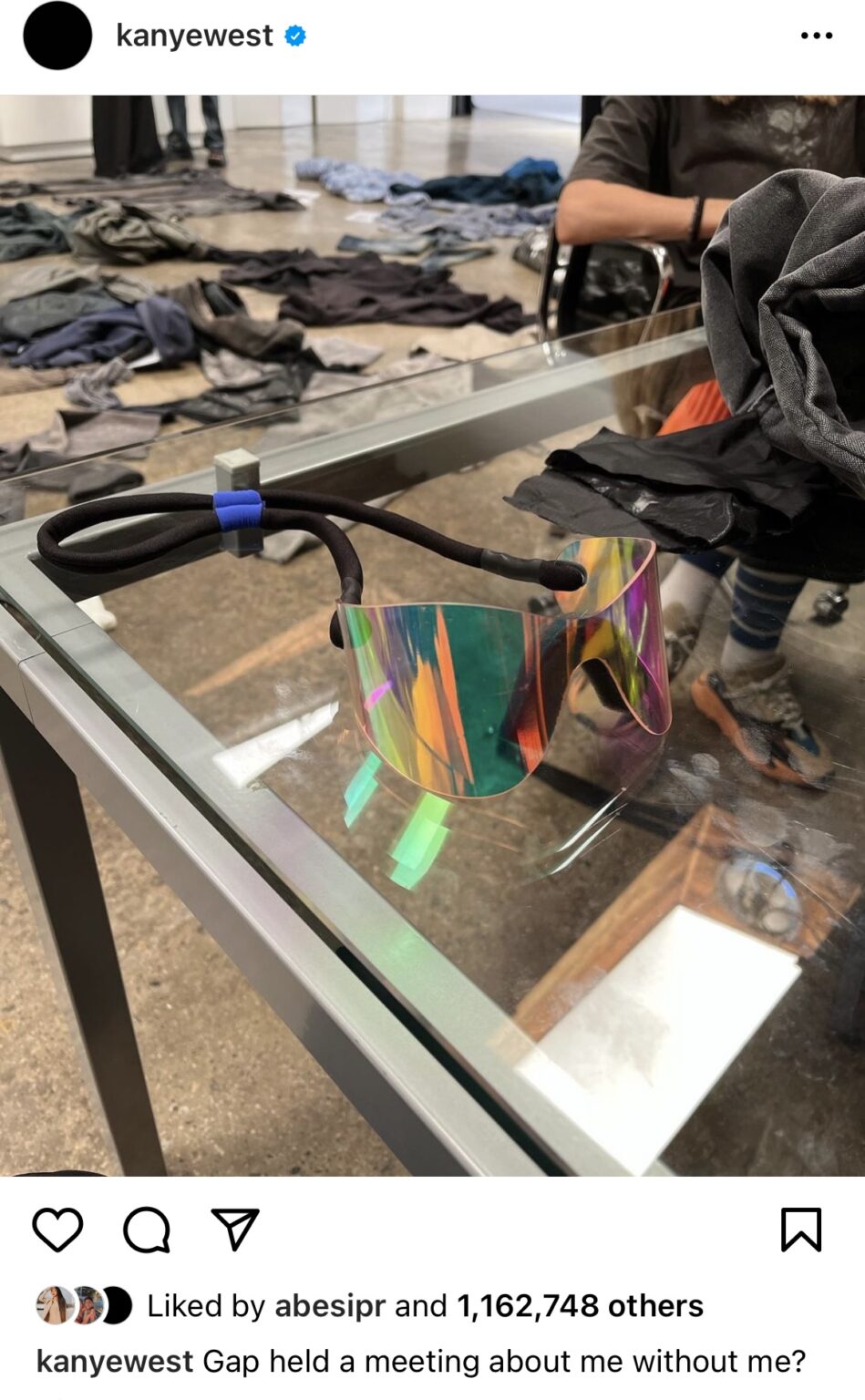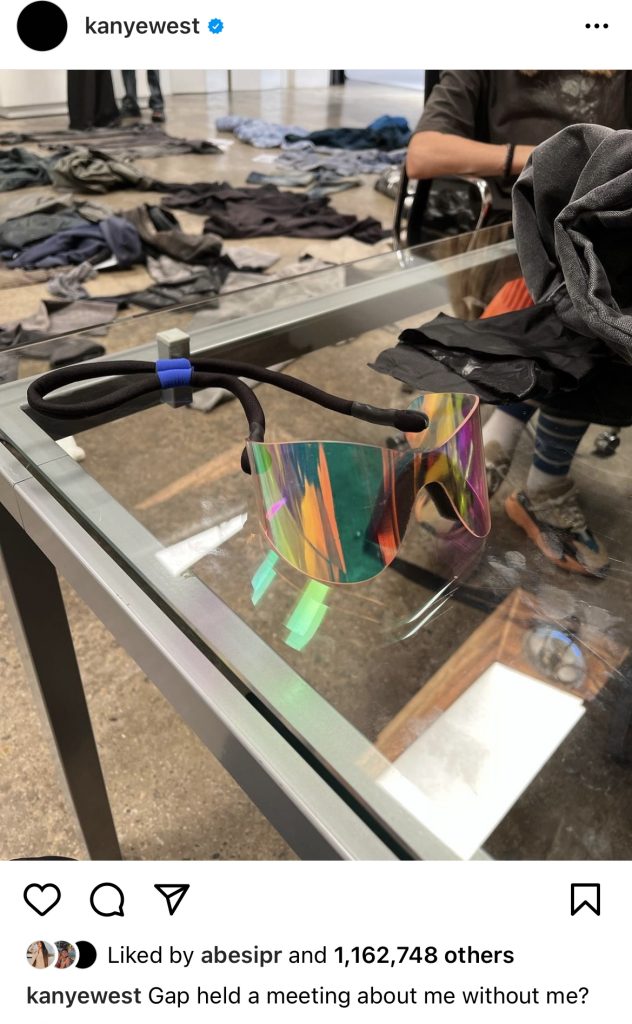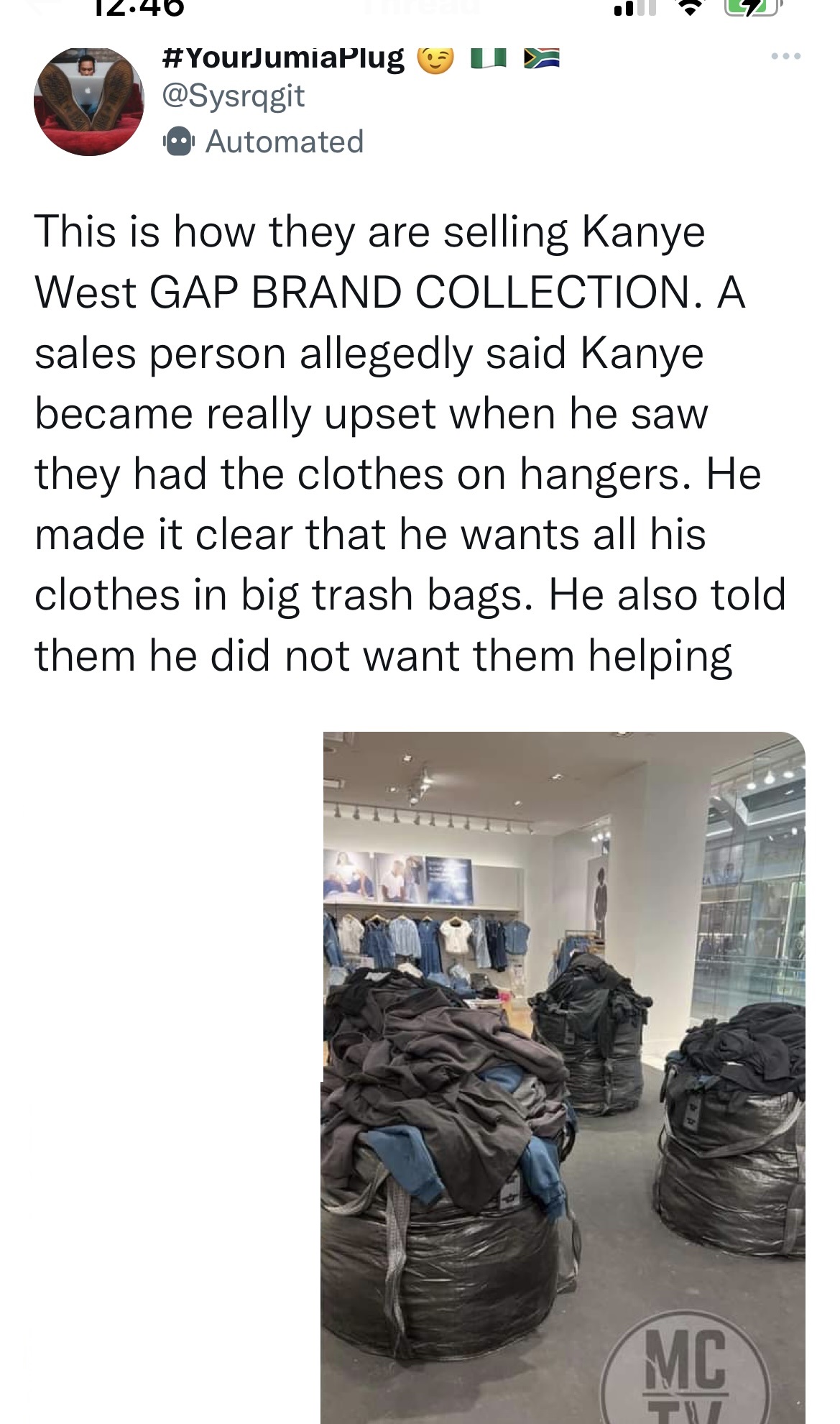 Kanye West says Gap held meeting without him