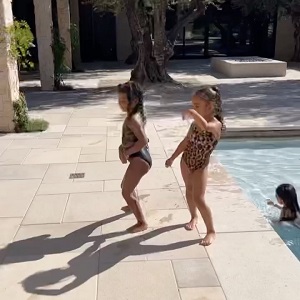 Khloe Kardashian had Dream at her house after Blac Chyna lawsuit win
Khloe Kardashian is probably the most outspoken member of the Kardashian family. Any time any of the family members have issues, Khloe is the one speaking out. Sadly, Khloe Kardashian is the one who always has a hard time when it comes to love.
Khloe Kardashian loves the hardest of the family members, in every sense of the word. When Rob Kardashian moved on with Blac Chyna, Khloe had her defenses on. Prior to Rob, Blac Chyna was dating Tyga. A friend of the family, Chyna was friends with Kim, but Tyga began dating Kylie.
Khloe Kardashian was very vocal about Blac Chyna and Rob being involved. When Blac Chyna and Rob Kardashian had their show, "Rob & Chyna," Khloe was reluctant. Blac Chyna blamed Khloe Kardashian for the ending of her show. In 2017, Blac Chyna filed a $100 million lawsuit against the Kardashian family. She blamed them for "Rob & Chyna" ending after the first season. Last week, Khloe Kardashian and her family won the lawsuit Blac Chyna had against them. While Blac Chyna is fighting for an appeal, Khloe Kardashian had Chyna's daughter, Dream, over and shared this cute IG video.
Khloe Kardashian had Dream at her house after Blac Chyna lawsuit win