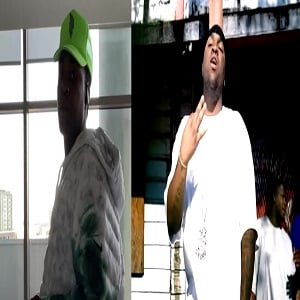 Currently, Houston is on top of the hip hop world, but Mike Jones was the first breakthrough rapper from the city. Yes, there was Scarface and Geto Boys, but Mike Jones was the first commercial success. Unfortunately, his run ended after 2005.
Mike Jones had a legendary run, during the summer of 2005, into early 2006. Nearly every major song, that year, had a Mike Jones remix. One of his most-notable features was on T-Pain's "I'm In Luv (Wit A Stripper)" remix, where he dropped a memorable verse.
A little over a week ago, Mike Jones' name returned to relevance, when a white man went viral for rapping one of his verses. Now, Mr. Jones is looking to cash in, offering fans a once in a lifetime opportunity. For $500, fans can meet Mike Jones, for two minutes, and the Houston rapper said those rates increase by the minute.