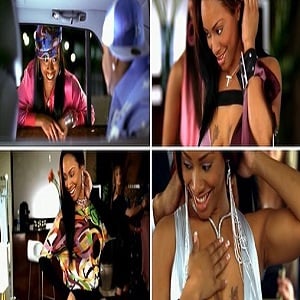 Miya Granatella former video vixen has reportedly passed away
Miya Granatella was a major fixture in hip hop, during the 2000s. While many people may not have known her name, they definitely knew her face. Granatella had a smile that seemed to light up the camera. As a video model, Miya Granatella portrayed various unnamed women, who captured the hearts of Jay-Z, Twista, and many others.
Miya Granatella began to shift her focus away from videos, as she got older. In addition, when labels started tightening their budgets, the music videos became less extravagant. Also, rappers began making their singles more hardcore, thus there was no need for a pretty female lead for music videos.
Miya Granatella has been receiving her flowers, over the past couple of years. There are many Instagram pages that have paid homage to Miya Granatella, and the videos she starred in. Much of this was just serving as a reminder of all of the people who have contributed to the culture. As a result, Miya Granatella did experience people putting a name to her beautiful face. Yesterday, on Twitter, there was saddening news of Miya Granatella's passing. This marks the second passing of a 2000s video vixen, this year.
Miya Granatella former video vixen has reportedly passed away