NYPD tells Rolling Loud to remove drill rappers from festival 
On Friday, Rolling Loud will officially be kicking off another festival of theirs, in New York City. This will be held at Citi Field, in Queens. Headliners for the weekend include Nicki Minaj, A$AP Rocky, and Future. Other stars that will be hitting the stage in NYC include Lil Baby, 21 Savage, Big Sean, Lil Uzi Vert, Playboi Carti, and more.
On the Rolling Loud NY lineup, there are also various drill rappers included, such as Sha Ek, 22Gz, and Ron Suno. Unfortunately though, they are being removed rom the lineup, at the request of the NYPD, according to the New York Times,  This situation also occurred in 2019, as well. Pop Smoke, Sheff G, and other drill rappers were removed, due to concern of violence.
22Gz was charged with attempted murder, this summer. He posted bond, as this is related to a shooting at a Brooklyn nightclub. Ron Suno and and Sha Ek's reps were both confused as to why they would be removed from Rolling Loud.
Rolling Loud Co-Founder Tariq Cherif revealed that he had to comply, in this situation. This is due to maintaining the ability to still hold RL in NYC in the future. This summer, 22Gz
This has been a topic in drill records, which even earned criticism from NYC Mayor, Eric Adams. Earlier this year, Adams even met with many drill rappers, to address these concerns. Adams initially took issue, once his son showed him a music video, containing drill music.
Check out the full 2022 Rolling Loud NY lineup, below.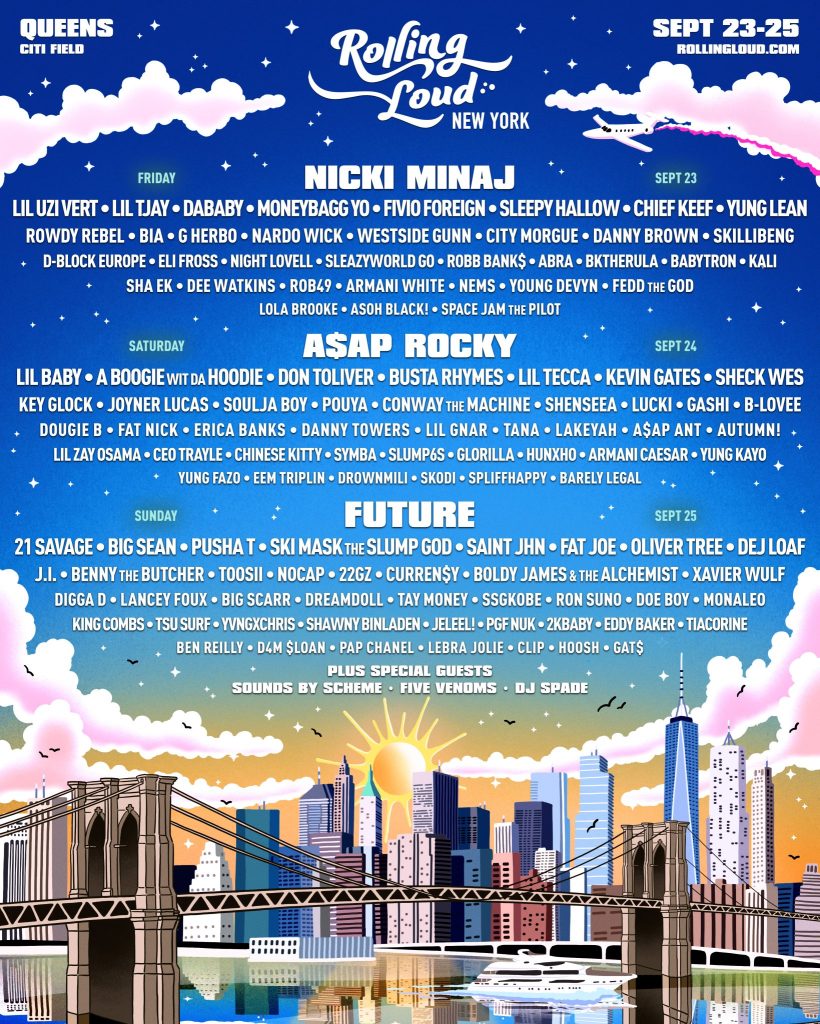 NYPD tells Rolling Loud to remove drill rappers from festival