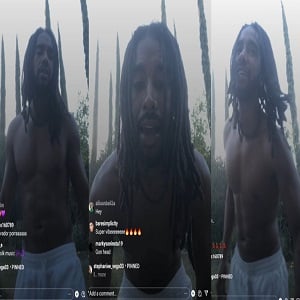 Omarion's brother O'Ryan trends on Twitter after OnlyFans leak
Omarion really took over the game when he went "unbothered" to Apryl dating Lil Fizz. With Apryl Jones being the mother of his children and Fizz being O's group mate, fans expected a reaction. Instead, Omarion went about his business. During that time, O even reunited with Fizz and did the B2K reunion tour.
Omarion always had the love of the ladies. So, Omarion had the women fawning all over him. However, his brother, O'Ryan soon caught the attention of the people. Already, there was some talk about O'Ryan. When Jhene Aiko rose to fame, the world learned she and O'Ryan shared a child. Back then, O'Ryan trended for his past with Jhene Aiko.
Omarion is now watching his brother trend, again. Recently, O'Ryan started an OnlyFans, which has been the trend of the past two years. However, when O'Ryan shared photos of his private area, he gave the ladies more than they expected. As a result, O'Ryan is trending on Twitter. For a while, ladies have joked about O'Ryan being the brother they needed. According to today's tweets, it almost looks like the ladies are no longer joking.
Omarion's brother O'Ryan trends on Twitter after OnlyFans leak