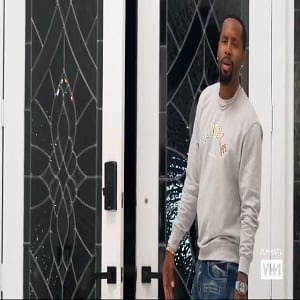 Safaree gets clowned on Twitter over his meat comment to Erica
Safaree has proven to be one of the most bankable stars in entertainment. While Safaree's actual trade is music, he is a viral star. In 2018, Safaree dealt with a video leaking that exposed what he was working with. Back then, Safaree turned enough heads that he briefly had a deal to launch his own line.
Safaree was in the midst of getting with Erica Mena, when that was taking place. His hard work paid off, as Safaree was the man who got Erica Mena to settle down. Not only did Erica Mena marry Safaree, she also had two children with him. Since the birth of their first child, Erica has had nothing but problems from Safaree. Boldly, they agreed to share their issues on "Love & Hip Hop."
Safaree got involved with Kimbella Matos, when he was supposedly working with Erica Mena to fix their marriage. Last week, Safaree and Kimbella Matos dealt with a video leak, and when Safaree was exposed, people said the math wasn't right. As a result, Erica Mena had jokes. In addition, Erica accused Safaree of leaking his own video. With that in mind, Safaree and Erica argued on tonight's episode of "Love & Hip Hop Atlanta." On his way out, Safaree mentioned how big he was. To that end, Twitter roasted him, as they came to conclusions with the video leak.
Safaree gets clowned on Twitter over his meat comment to Erica