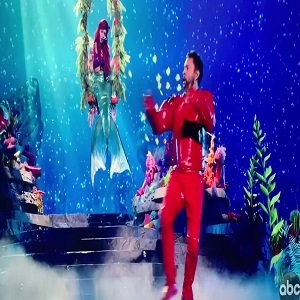 By Bossyy
Hip-HopVibe.com Staff Writer
The world still knows Shaggy best for "It Wasn't Me," but he is a very talented musician. There is a reason ABC tapped him for their live rendition of "The Little Mermaid." Live action and live in general, the cast includes Shaggy.
Nearly twenty years after Shaggy had his massive hit, he still knows how to dominate social media. Not many artists can have such a fun contradiction about their careers. Tonight, though, Shaggy is THE biggest name in entertainment.
Shaggy portrayed Sebastian, tonight, and he brought it, all of it, wearing a jacket that reminds fans of Michael Jackson's "Thriller" jacket. His overall performance has won Twitter over, in a big way. The fans are saying his moment has made their entire week, and it's only Tuesday.
Watch the entire video below:
Only tuned in to see exactly how Shaggy was going to be Sebastian

….and this is just a regular Tuesday night outfit for a Jamaican man tbh #TheLittleMermaidLive pic.twitter.com/w2vnDu57jO

— 🆎 (@YoAdriBaby) November 6, 2019
Read the tweets about Shaggy below: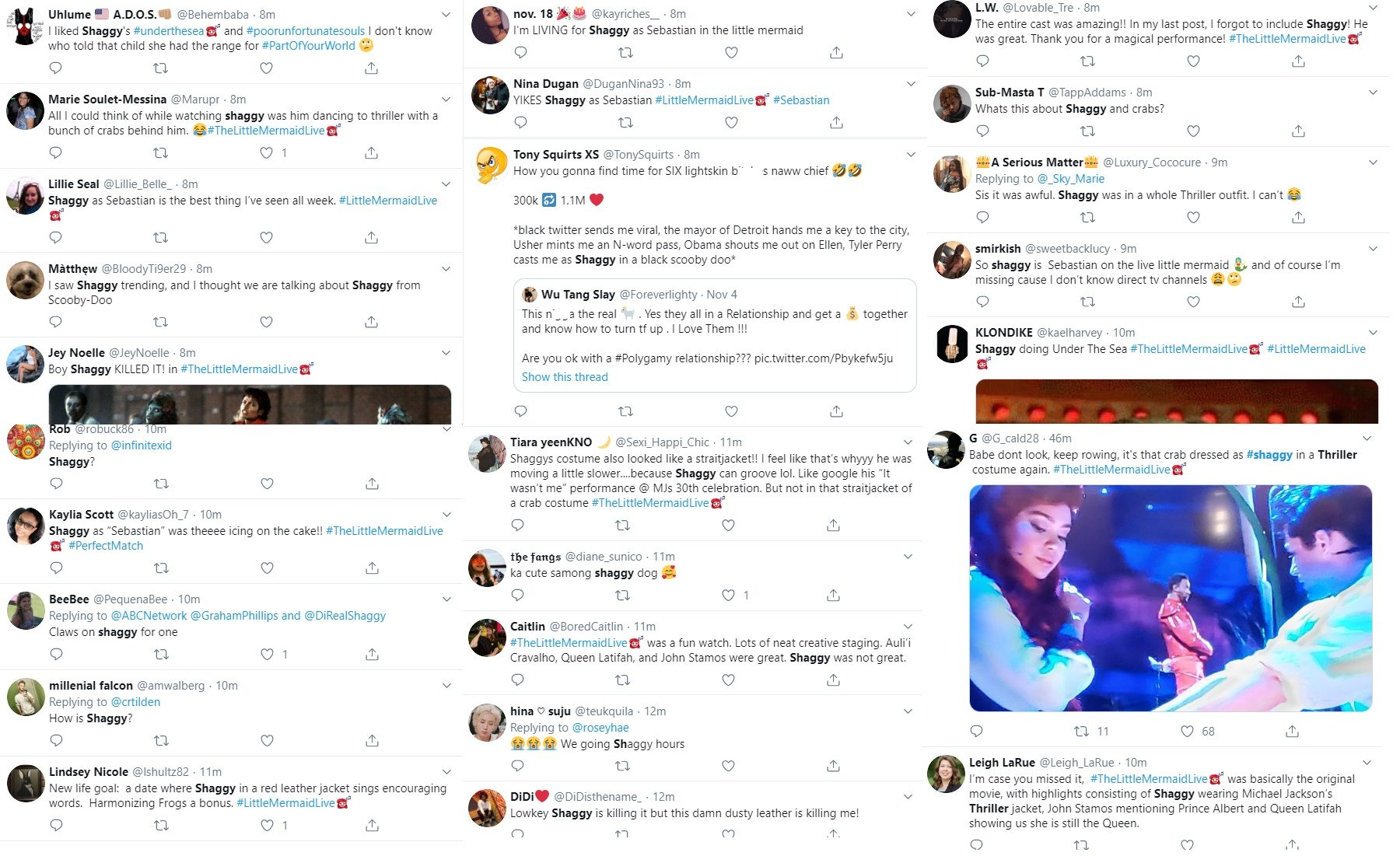 Follow Hip-HopVibe.com on Twitter @HipHopVibe1.