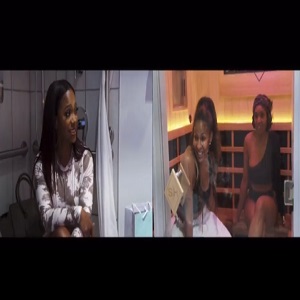 Sheree confronts Kandi over Tyrone in RHOA sneak peek
Sheree Whitfield has returned to "The Real Housewives of Atlanta" for the second time. In her third stint on the show, Sheree is still stirring drama. The difference is Sheree now has Marlo Hampton in her ear. For whatever reason, Marlo wants problems with Kandi Burruss.
Sheree Whitfield and Kandi Burruss were fast friends, during her original stint on the show. Alongside Phaedra Parks and Kim Zolciak, Sheree and Kandi were the "smalls." They were often pit against NeNe Leakes, Cynthia Bailey, and later Marlo Hampton, who were the "talls."
Sheree Whitfield threw Kandi Burruss under the bus, late in her original run on the show. This is what earned Sheree the title of "Bone Carrier." Ironically, Kandi would later be accused of being a "Bone Carrier." Whatever the case, Kandi and Sheree's relationship was never the same, after she told Kim that Kandi made comments about her in Africa. As a result, with Sheree dealing with Tyrone ghosting her, Kandi was nowhere to be found.
Sheree Whitfield decided to confront Kandi Burruss over this. On account of Kandi not reaching out, Sheree confronted her in the sauna. Kandi told Sheree, in this RHOA preview, that she was waiting for Sheree to come to her.
Sheree confronts Kandi over Tyrone in RHOA sneak peek
Sheree let Marlo bully her into this dumb conversation. LOL She now has more beef with Kandi than Tyrone. Keep that energy with him.. Oh I forgot he won't take your calls 😩 So weird. I'm sorry yall but Sheree's return is a FLOP. #RHOA pic.twitter.com/FCBhUjUdI2

— 🅚🅔🅝🅨🅐 🅜🅞🅞🅡🅔 🅢🅣🅐🅝 (@GossipInformer) June 24, 2022