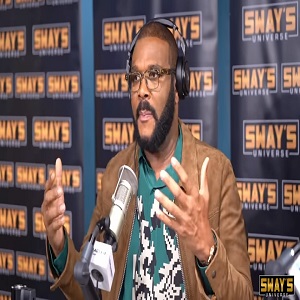 Tyler Perry fired accounting staff over IRS overpayment
Tyler Perry is a generational talent, who is the definition of "bet on yourself." Against all odds, Perry moved from New Orleans to Atlanta, producing stage plays. Over the course of twenty five years, Tyler Perry went from having only $500 in his pocket, sleeping in his car, to being a billionaire. Perry even had to deal with being owed $9 million from the IRS, due to overpayment.
Tyler Perry overcame plenty of odds, when it comes to producing his content. Since he began with stage plays, Perry had to also become an actor. To make the productions move, Perry stared as "Madea," the most bankable character in his franchise. As a result, Tyler Perry became a household name, himself. Perry partnered with Lionsgate and began producing box office number one hit films. In addition, he produced highly successful sitcoms with TBS.
Tyler Perry eventually moved his TV partnerships from TBS to the Discovery Networks, and finally over to Viacom. With his Viacom deal, Tyler Perry is now producing his TV shows and films under the same umbrella. As a result, Perry saw his net worth balloon into billionaire status. However, all of this means more work, instead of less. The famed filmmaker recently had to fire his accounting team. Perry discovered the IRS owed him $9 million, as the result of an overpayment.
Source: Black Enterprise
Tyler Perry fired accounting staff over IRS overpayment