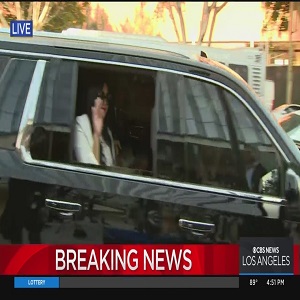 Vanessa Bryant awarded $16 million over helicopter lawsuit
Vanessa Bryant received the news that no wife or mother ever wants to hear. On Sunday morning, on January 26, 2020, Vanessa Bryant learned her husband and daughter passed away. They left that morning, via helicopter, to attend the daughter's basketball game. This impacted the world, because the husband was Kobe Bryant and this was his child.
Vanessa Bryant recently gave birth to the couple's fourth child, Koko. As a man, Kobe Bryant always wanted a son. In the wake of his fourth daughter's birth, Kobe Bryant said he took pride in being a "girl dad." Since then, people have used Kobe's quote to reference their own parentage to their children. There are countless people on social media who call themselves "girl dad" and "boy mom."
Vanessa Bryant learned about the passing of her husband and daughter via social media. The news hit TMZ and the people at the crash site shared the photos of the helicopter. As a result, Vanessa Bryant filed a lawsuit against all of those involved. This afternoon, Vanessa Bryant was awarded $16 million, out of $31 million awarded to all of the victims. Mrs. Bryant got emotional, during her testimony, when she mentioned her daughter, Gianna's body being found a day after Kobe Bryant's body was found. She accused the men of taking advantage of her daughter, because her father was not there to protect her.
Source: PEOPLE
Vanessa Bryant awarded $16 million over helicopter lawsuit