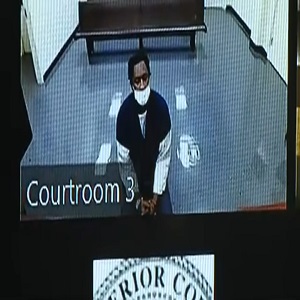 Young Thug's prison menu is bologna grits and sloppy joes
Young Thug is having a hard time adjusting to prison. Already, Young Thug's team has spoken out against the tough conditions he is facing. Now, Radar Online has gotten access to his menu. Indeed, it is very rough on Young Thug in the inside.
Young Thug has enjoyed an incredible path to fortune and fame. In 2012, Young Thug caught Gucci Mane's attention, and was soon doing mixtapes with him. Thug caught on and was buzzing in Atlanta. When Gucci Mane went to prison, he put Young Thug in position.
Young Thug saw his career take off in 2014. Co-signs from the likes of Birdman established Young Thug as a star. The summer of 2014 saw Young Thug do "Lifestyle" with Birdman and Rich Homie Quan. Since that moment, Young Thug has had a hit single every summer. In recent years, Young Thug has taken a step back to develop his YSL label. Gunna is becoming a star, but he and Young Thug were arrested on RICO charges.
Young Thug's team has already spoken out about the inhumane conditions. Yesterday, Young Thug's menu was leaked. According to reports, Young Thug is being fed sloppy joes, grits, and bologna sandwiches.
Source: Hollywood Unlocked
Young Thug's prison menu is bologna grits and sloppy joes