Yung Miami denies being in relationship with Diddy for publicity 
Over the past year, Yung Miami of the City Girls has been dating Diddy. This relationship has been giving vibes that it's an open relationship though, and not very serious. At the 2022 BET Awards in June, Diddy mentioned other women, such as Cassie and the late Kim Porter, in his lifetime achievement award speech, but not Miami. Miami even held a "Go Papi!" sign, in support of Diddy.
Miami has still been able to go on vacations with Diddy, and there has even been rumors that he gives her over $250,000 a month. Now, Miami is clapping back at critics who believe that she's just with Diddy for the publicity and attention.
"Wtf I look like being in a "PR RELATIONSHIP" y'all say anything! I'm a fr hood b*tch foh."
Miami hosted Diddy in her first "Caresha Please" podcast on REVOLT last month, and even Diddy didn't seem to know if him and Miami were still dating. She even asked him "What we is?" Miami also said "Real bad," in response to Diddy asking if they do date.
Check out Yung Miami speaking on her relationship with Diddy, below.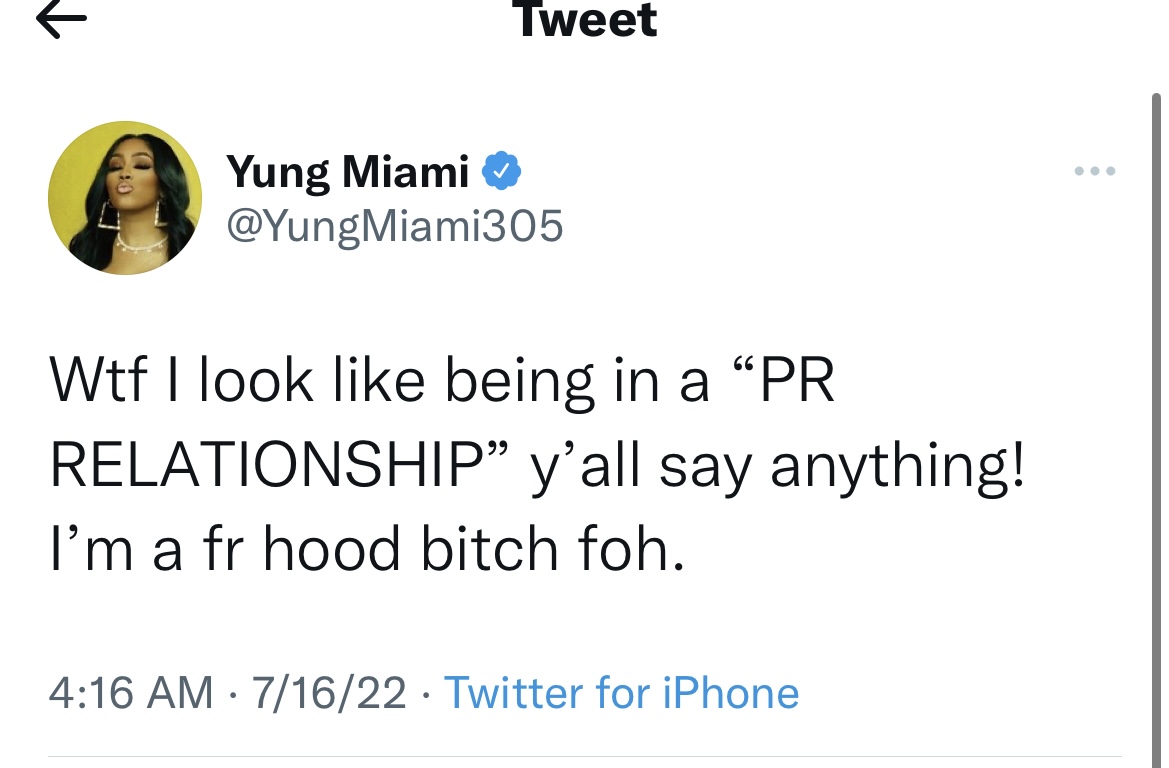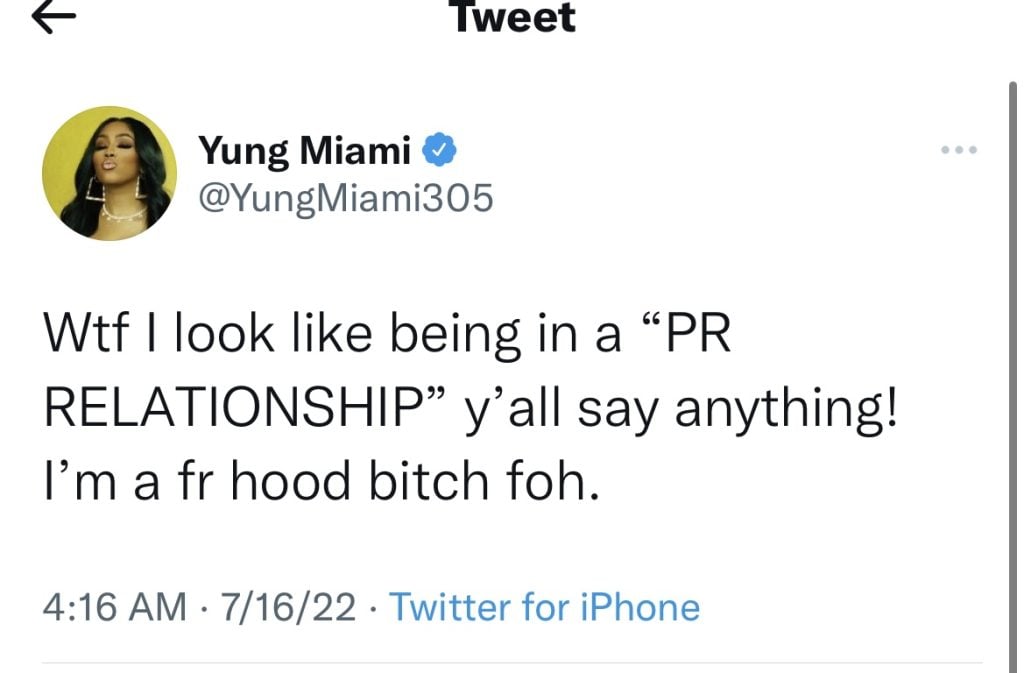 Yung Miami denies being in relationship with Diddy for publicity