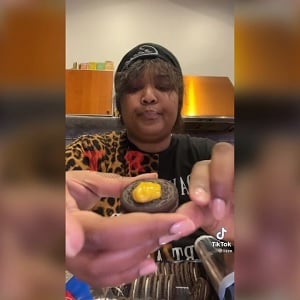 In 2021, Lizzo forced people to pay attention to her. She made her triumphant return with her single, "Rumors." The single, which featured Cardi B, rose straight to the top of the charts.
Despite the music success, Lizzo found herself the target of body shamers. This sparked much debate, because some fans said she brings this on herself. Many fans were upset with her for doing crazy antics and getting mad when people react to them.
Lizzo is back with another video that is sure to spark controversy. This time, she is sharing a TikTok of herself eating an Oreo with mustard on it. Apparently, this is the latest challenge on the popular app.