Chrisean Rock arrested after Blueface fight at Arizona bar
Blueface and Chrisean Rock's toxic relationship continues to go viral, every day. Now, Chrisean is trending again, after punching Blueface, in his face. This reportedly went down on Sunday night, at the Whiskey Row bar in Scottsdale, AZ.
Chrisean is said to have punched Blueface twice, as he fell to the ground. Security soon intervened, as Scottsdale PD went on to arrest her. This morning Blueface explained the situation, and how Chrisean was arrested for trespassing, and no sort of assault charges.
Scottsdale PD went on to tell TMZ that Chrisean's full list of charges are misdemeanor criminal trespass and disorderly conduct. This all comes after she and Blueface got into an altercation in Hollywood, earlier this month. At the time, Chrisean threw a punch at Blueface, but he was able to get her on the ground, to prevent her from acting further.
Blueface and Chrisean have trended nearly everyday this summer, due to their toxic relationship. Despite this, Chrisean took to Twitter to say that Blueface finally asked her to be his girlfriend, even after he had his second child, with his latest baby mama. Jaidyn Alexis.
Chrisean Rock Arrested At Arizona nightclub after striking Blueface ‼️👀#ChriseanRock #BlueFace pic.twitter.com/r9GzNS3Z48

— MadChill TV (@madChillTV1) August 22, 2022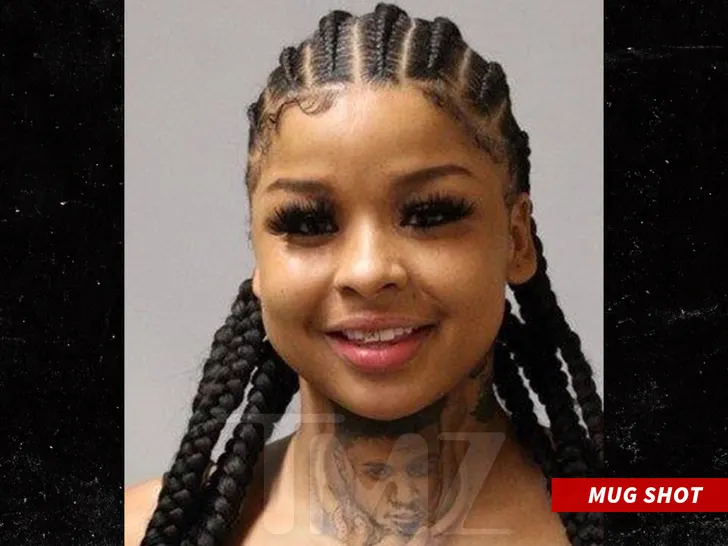 Chrisean Rock arrested after Blueface fight at Arizona bar