Kanye West, Lil Uzi Vert and Steve Lacy get matching tattoos
Kanye West trended heavily on social media a few days ago, due to dissing Pete Davidson again. Kanye took to Instagram to post a photoshopped New York Times cover, with the headline "Skete Davidson dead at age 28." This was to troll Pete's breakup with Kanye's ex-wife, Kim Kardashian.
Now, Kanye is back in the headlines again. He linked up with Lil Uzi Vert and Steve Lacy, as they all got matching tattoos on their arms, together, per TMZ. Los Angeles tattoo artist Mez Afram posted a photo of Ye, Uzi, and Lacy on Tuesday night, all showing the designs, on their arms. Lacy posted the photo to Instagram as well, and said "We here forever technically."
The message on the tattoos are difficult to decipher, but Kanye, Uzi and Lacy definitely love what they got inked. Lacy is fresh off of his new "Gemini Rights" album, which debuted at number seven in the US. Last month, Uzi also released his new "Red & White" EP, which was his first project since 2020. Earlier this year, Kanye released the "Donda" sequel, as it was only available to stream on Stem Player.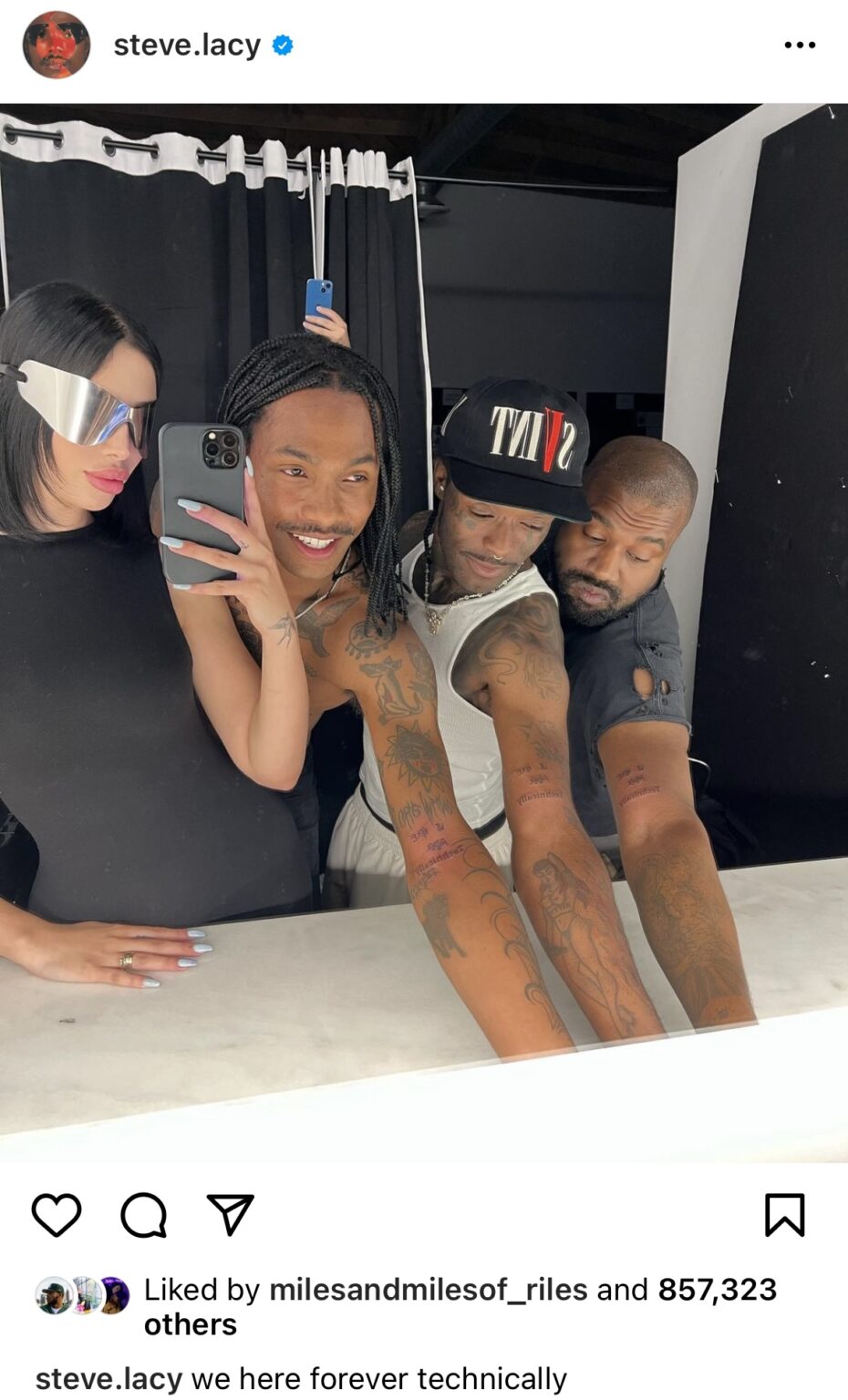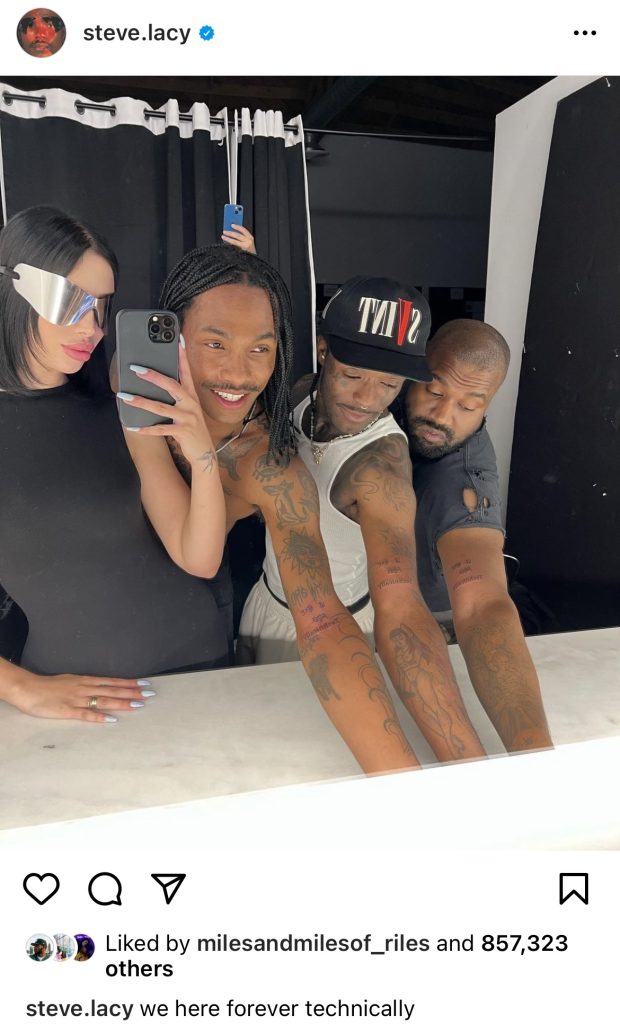 Kanye West, Lil Uzi Vert and Steve Lacy get matching tattoos