TDE President Punch denies that SZA lied about ankle injury
At the 2022 Grammys, many noticed that SZA was there, in crutches. It ended up being a good night for her though, as she won her first Grammy. This win was for her being featured on Doja Cat's 2021 smash hit single, "Kiss Me More." The category that the two won in, was for best Duo/Pop Performance. This win was also Doja's first Grammy.
After the Grammys, SZA told Billboard that she hurt her ankle the day before the Grammys, after falling off a bed. On Monday, SZA went on her Instagram stories to say that she though her ankle was just sprained, but it ended up being broken. That came after she uploaded posts of her, seeing a doctor.
"Lmao welp it's confirmed broken. thought it was just sprained (crying emoji). I was NOT missing that carpet."
Many have accused SZA of lying about things in the past, including this latest ankle injury. A fan hinted at this being the case, due to SZA wearing stilettos. However, Top Dawg Entrainment President, Punch, denied that rumor.
"People are really crazy," Punch said. "Maybe crazy is dismissive. People are really unfulfilled."
In the early hours of Monday, Punch also shouted out SZA, for her big win. He revealed that the ankle injury almost had SZA decide to cancel her Grammy appearance, but didn't, in the end.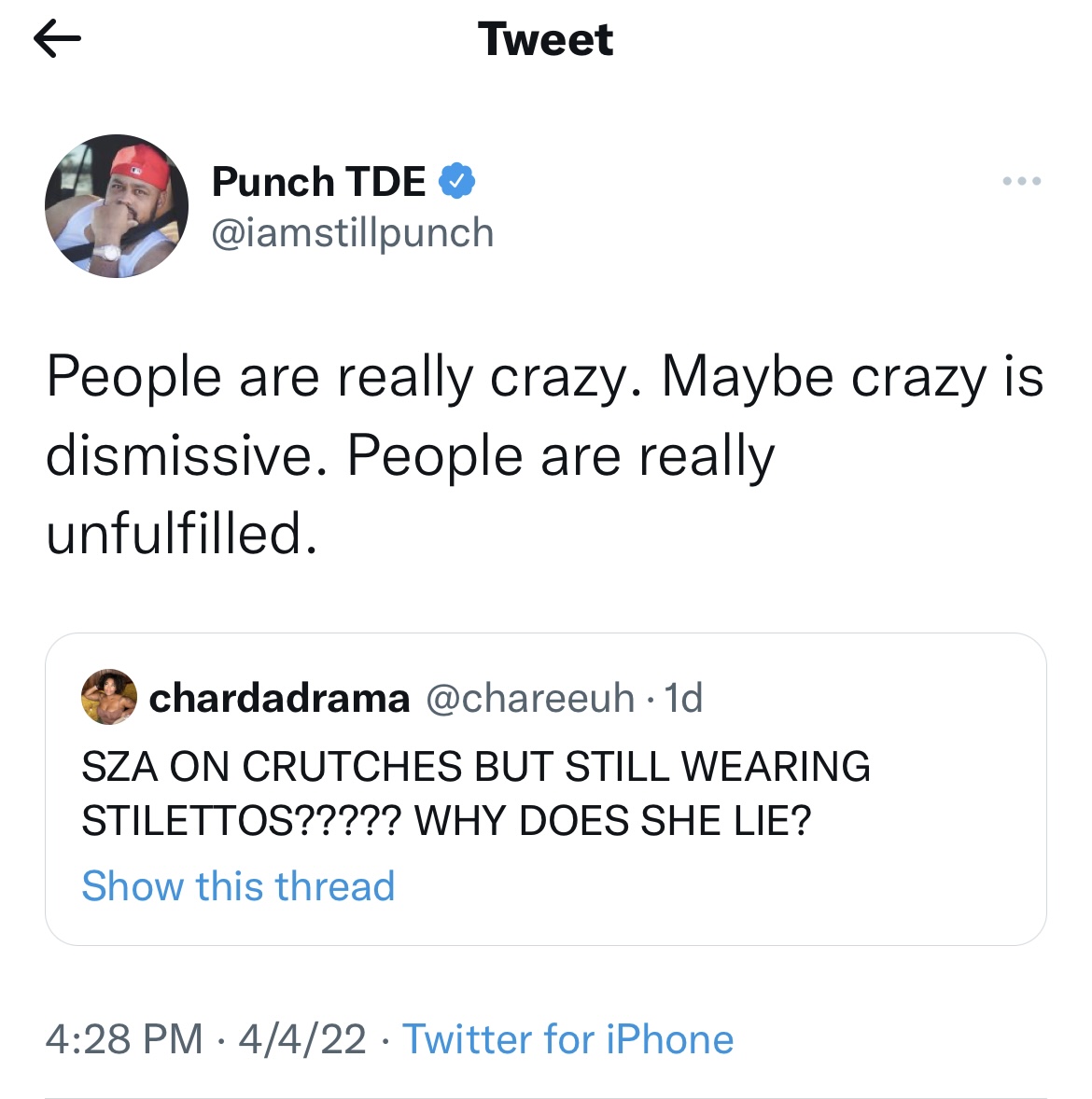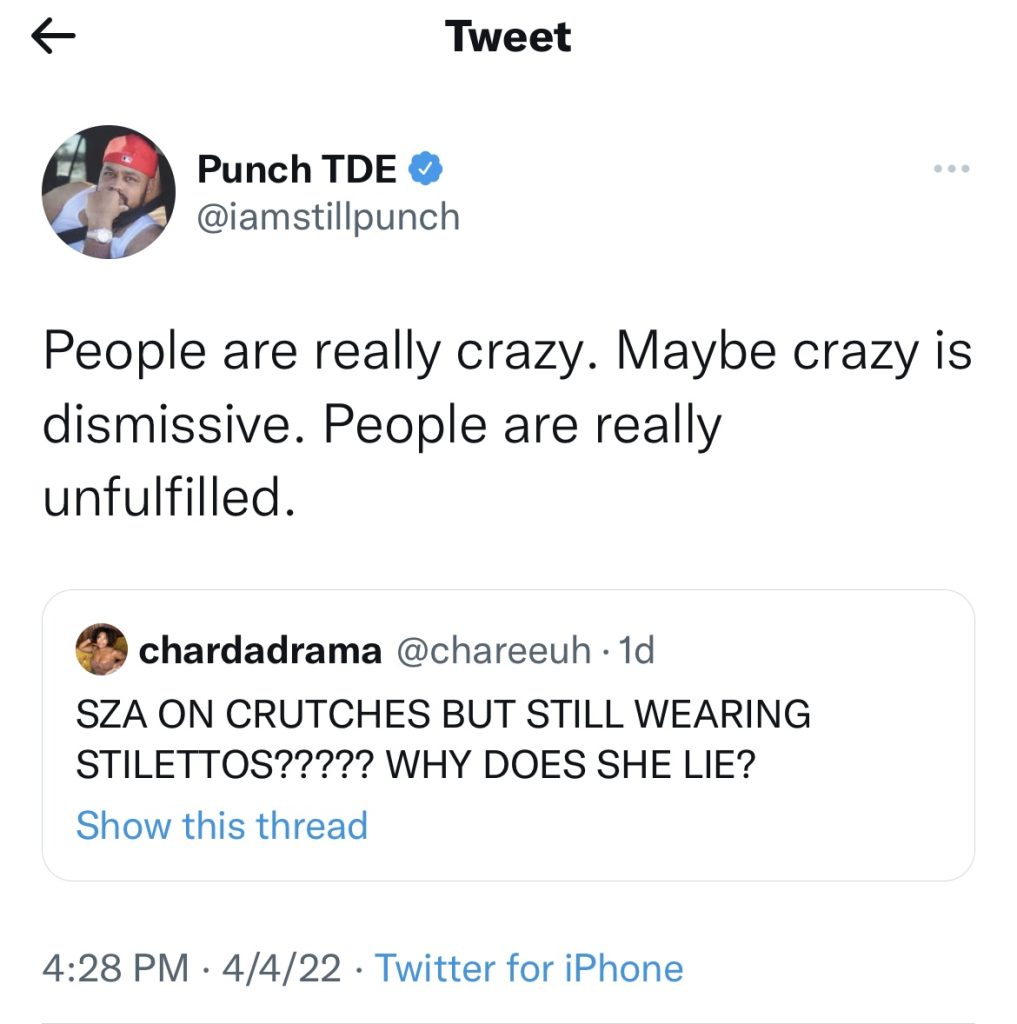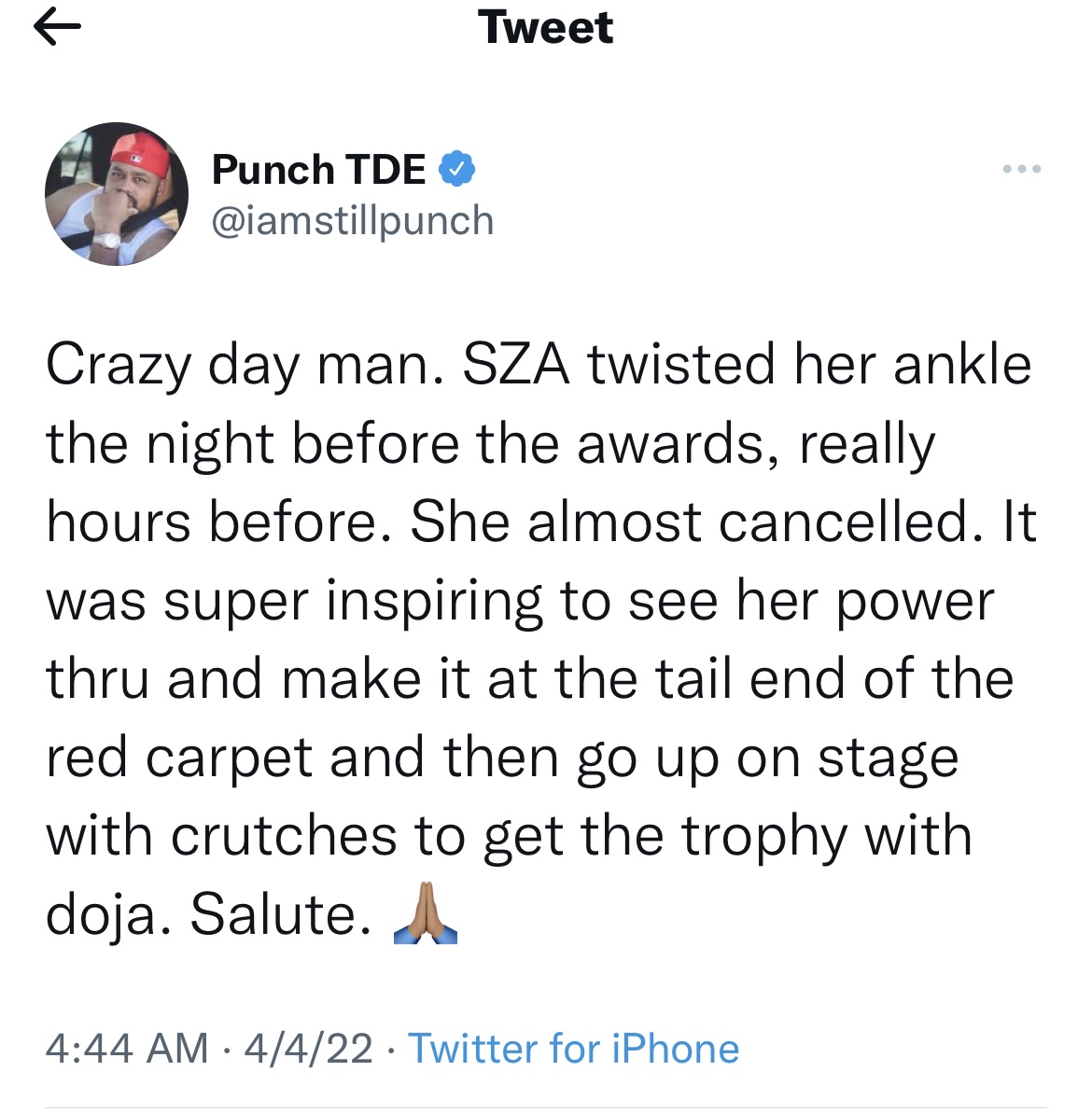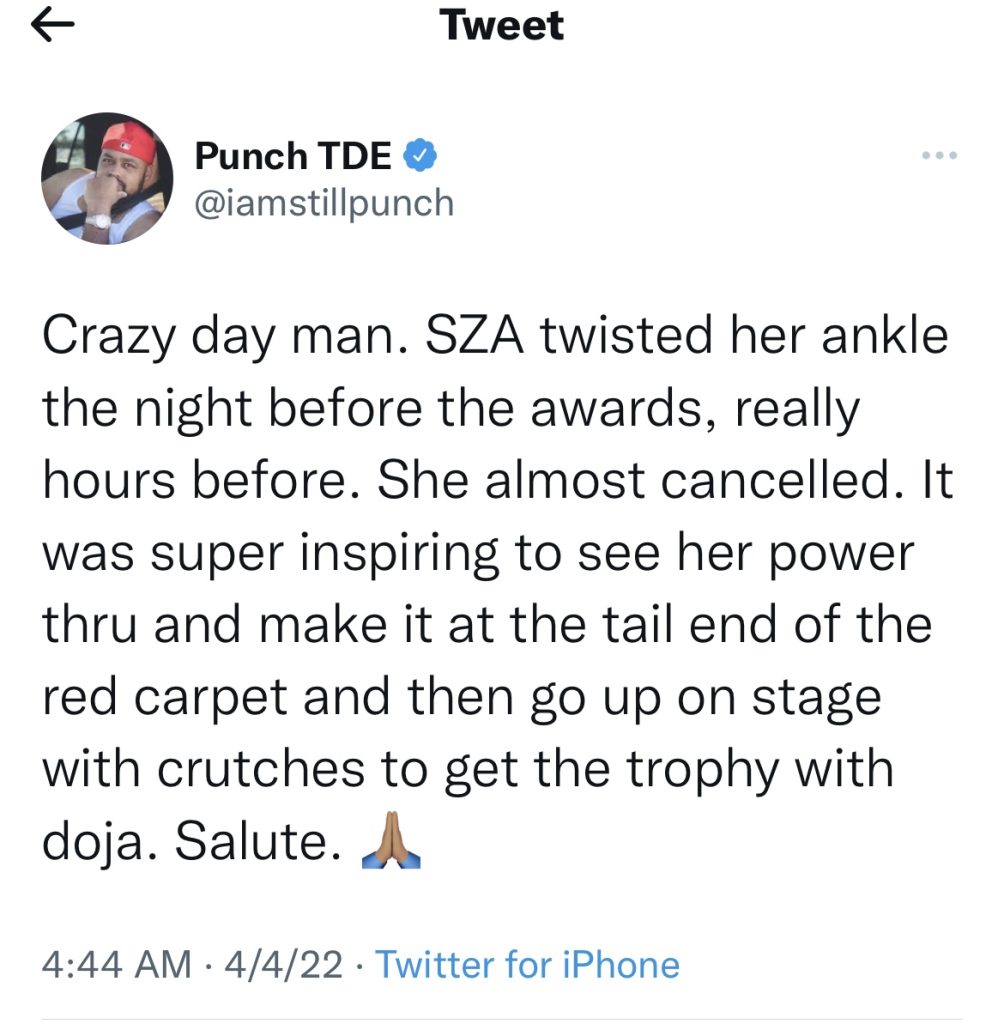 TDE President Punch denies that SZA lied about ankle injury