Tems denies Future pregnancy rumors
This past week, rumors spread heavily on Twitter/X, that Tems is pregnant with Future's latest child. This is one of the most unexpected rumors, as it appears that Tems has finally addressed it and put it to rest.
On Tems' Twitter feed, she posted a photo of herself with the caption "In conclusion, all you people are mad!!!" Furthermore, it also included a selfie of her.
As many remember, Future and Tems also had a Billboard Hot 100 chart-topping hit together. This was "Wait For U" in the spring of 2022, which also featured Drake. Moreover, Wait For U also appeared on Future's Billboard 200 chart-topping "I Never Liked U" album. Moreover, the single was also the most streamed song on US Apple Music in 2022, and went on to receive a Grammy win for Best Melodic Rap Performance.
Meanwhile, fans are also hoping that Tems' highly anticipated debut studio album is also released soon. Her last project came back in 2020, which was her debut "For Broken Ears" project. That contained Tems' breakout hit single "Free Mind."
Check out Tems subliminally addressing the latest viral Future pregnancy rumors, here.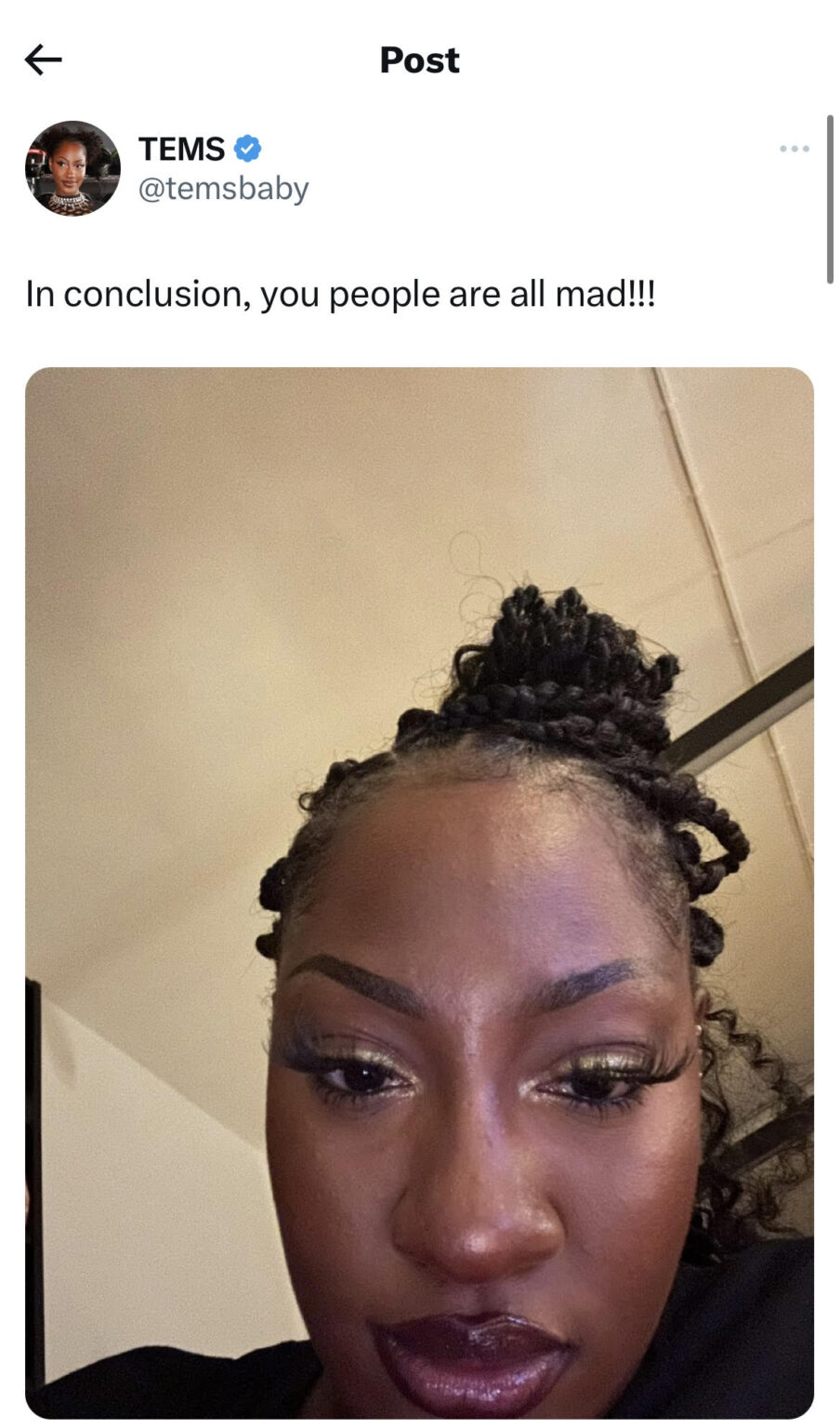 Tems denies Future pregnancy rumors